10/13/2022, started a feed to replace the Whatcom County Sheriff, Bellingham and Western Washington University Police that went offline 10/7-10/8
If you were the previous operator of the other feed that was shut down, email me at whatcomra[email protected] if you would please. Curious of a few things.
UPDATE(11/15/23) Also to note, the feed has been up over a year now, Broadcastify gets all the credit for this feed existing and without us uploading it, it would not exist. They are now charging for premium and if you don't use that you are inundated with advertisements that constantly interrupt the feed. IF you would like to help support us directly instead of them(who are just taking credit for our feed) we would greatly appreciate it and the info/usernames to donate to can be found below.
ADDED: 11/16/23 *** DONATORS GET A DIRECT ACCESS LINK (and username and password) TO ACCESS STREAM, AD FREE!!*** Contact [email protected] after donating
DIRECT STREAM LINK: https://radio.interbiznw.com/whatcom-radio
Benefits of Direct Stream:

NO ADS! ( without broadcastify premium or the scanner app paid versions they constantly interrupt, which also delays LIVE audio more)
No Delay ( Broadcastify and scanner apps the audio is delayed 30 seconds to a minute from live)
Support the LOCAL People providing the stream(s) you care to listen to!
Direct Stream url to use on ANY device with your personal username & password.
Will stream straight from the browser, or any media player that supports adding stream url's!
---

On that note, this feed and others like it are provided by volunteers, that dedicate the hardware, time, knowledge and resources to "upload" this feed to broadcastify which then is used in various "scanner" phone apps(or via browser pages) that people use for free. The apps or pages you may listen to this or other feeds on may get paid via app payment, or advertisements they are showing you. Even though they may get that…The volunteers that actually provide the feed, hardware, time, knowledge and resources never see a dime.
IF you were shocked and confused when your favorite local feed disappeared and you appreciate being able to listen to this however you do, feel free to show us your appreciation(buy us a "coffee" or "beer" as thanks by sending cash) via any of the methods at the bottom of the page! Would be greatly appreciated and guarantee we maintain this feed for the long term! Make sure you note your appreciation for the scanner feed!
---
Equipment:
Raspberry pi 4/Raspbian
RTL-SDR (RTL2832)
Tram 1410 Discone antenna ~70ft above sea level in birch bay, WA
RTLSDR-Airband version 4.0.2
Icecast 2.4.0-kh22
---
Frequencies Monitored:
Whatcom County Sheriff Dispatch: 453.325 R (118.8) Sheriff dispatch
          Dispatcher is called 'Whatcom', 'What-comm', and 'Whatcom Radio'
          'Adam' units are county sheriff officer ID numbers
          'Sam' units are county sheriff
          'Frank' units are Ferndale PD office ID numbers
          'George' units are Ferndale PD
          'Victor' units are Everson PD
          'Edward' units are Everson PD office ID numbers

Bellingham Police Department: 453.225 R (118.8) Bellingham PD Dispatch 'Paul' units
Western Washington University Police Dispatch: 453.050 & 453.550 "XRAY" Units
---
http://www.interceptradio.com/wiki/index.php/Whatcom_County,_WA
---
DONATIONS:
_______CASHAPP___________________VENMO__________________ZELLE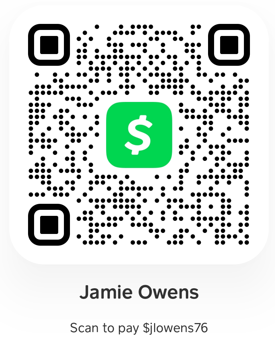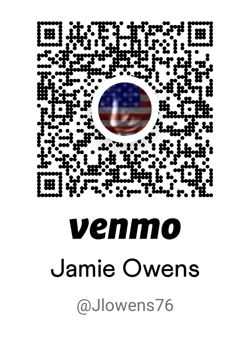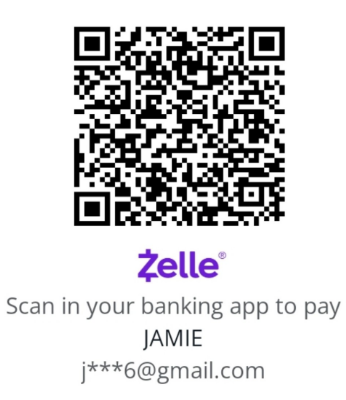 ---
Abbreviations

Dispatch from What-Comm and local Law Enforcement often use abbreviations when speaking to each other over the radio. Here is a list below which most of us use when we post.
LE – Law enforcement
AOB – Alcohol on Breath
ATL – Attempt to Locate
BBL – Birch-Bay Lynden Rd
CAD or "Screen" – Computer Aided Dispatch (in-car computers)
MVA – Motor Vehicle Accident
RP – Reporting Party
MP – Mile Post
NB or SB- Northbound, Southbound
DV – Domestic Violence
VD – Verbal Domestic
DOA – Dead on Arrival
RO – Registered Owner
DOL – Dept of licensing
PSE – Puget Sound Energy
MRAP – Mine Resistant Ambush Protected (Vehicle)
BearCat – Ballistic Engineered Armored Response Counter Attack Truck
Title 69 issues – Usually related to Drugs, reference is to Title RCW 69
481 issues – Mental Health related
301 – DUI related
Flagged CPL – Has concealed pistol license
"Cold Report" – incident that occurred hours, days or even months earlier
"What-Comm" or "Radio" – Dispatch
WCSO – Whatcom County Sheriff's Office
Code 1 – non-urgent response, when you can
Code 2 – urgent response (often meaning, lights)
Code 3 – maximum urgent response (often meaning, lights and siren)
Code 4 – everything OK, situation secure.
BOOKING CODES
FTA – Failure to Appear
FTC – Failure to Comply
INV – Investigation
DWLS – Driving while license suspended
MIP – Minor in possession
DOC – Department of Corrections
MAL MISCH – Malicious Mischief
UNLAW IMP – Unlawful Imprisonment
NCO – No Contact Order
FIRE/AID
Prospect – Dispatch
Code Red – Full lights sirens, as fast as you can safely get here
Code Yellow – Continue as regular, depends on alpha, delta, Charlie, bravo call
Code Green – Disregard, no need anymore
CVA – Cerebrovascular Accident (Stroke)
ALS, BLS – Advanced or Basic Life Support
IDENTIFIERS
Adam – Whatcom County Sheriff
Edward – Everson
Frank, George – Ferndale
Henry, Ida – Lummi
Omaha – Customs and Border Protection helicopter
Paul – Bellingham
Sam – Whatcom County Sheriff
Tom – Nooksack
Victor – Everson
Also Hosted by us:
Weather Underground Station In Birch bay: KWABLAIN45