intex pool repair – Fix your horizontal poles with these custom fit sleeves.
Here is a video of the finished product after repair
We had to repair our 15 Ft x 48″ tall Intex pool after 2 years of normal use due to rusting of the horizontal poles. I have identified the problem starting with the thin wall metal poles used by Intex and the fact that they are a loose fit which results in metal on metal contact. When the pool rocks back and forth from people in the water the metal on metal scrapes the paint away resulting in continuing wet conditions on bare metal. After inspection of the poles after taking the pool down to re level the legs and ground we found over the 2 years the poles rusted holes completely through on the bottom of the horizontal poles where they go into the t-connector that hooks to the vertical legs.
Here is some pics of the sleeves I designed (patent pending) and used to firm up the horizontal pole to t-adapter fit, and also eliminates the metal on metal contact. The plastic sleeve goes between the horizontal poles and t-adapters thus creating a tighter fit.
If you would like to purchase these sleeves to repair your pool contact us!
UPDATE! 6/15/2021
Started having issues with the Vertical legs rusting out at the bottoms. The T brackets and sleeves were still good, along with the horizontal poles we replaced before using the galvanized fence post poles.

So this time we needed to replace the vertical poles but there are no poles around that size that would fit in the T-brackets. So I set out and found some pipe (2″ O.D. tubing, 3/32 wall resulting in an I.D. of 1.80″) that would fit around the (1 1/2″ that has an O.D of 1.740) galvanized pipe that I had purchased for the new legs to use as a sleeve(for the bottom part of the T-Brackets) and used that.
I had to cut the bottom pipe off the original T-Brackets, and then notch the new pipe and weld on to the old upper portion of the T-Brackets. That being said before all this these T-Brackets had to obviously be stripped down to bare metal. Once new pipe was tig-welded on for the sleeve part of the T-Brackets I thoroughly cleaned and prepped these new modified T-Brackets and powder coated them white. Below is a picture of the finished result (more pics, installed pics, and details coming soon)

For the legs we used galvanized 1 1/2″ EMT Conduit cut to the length needed for the legs.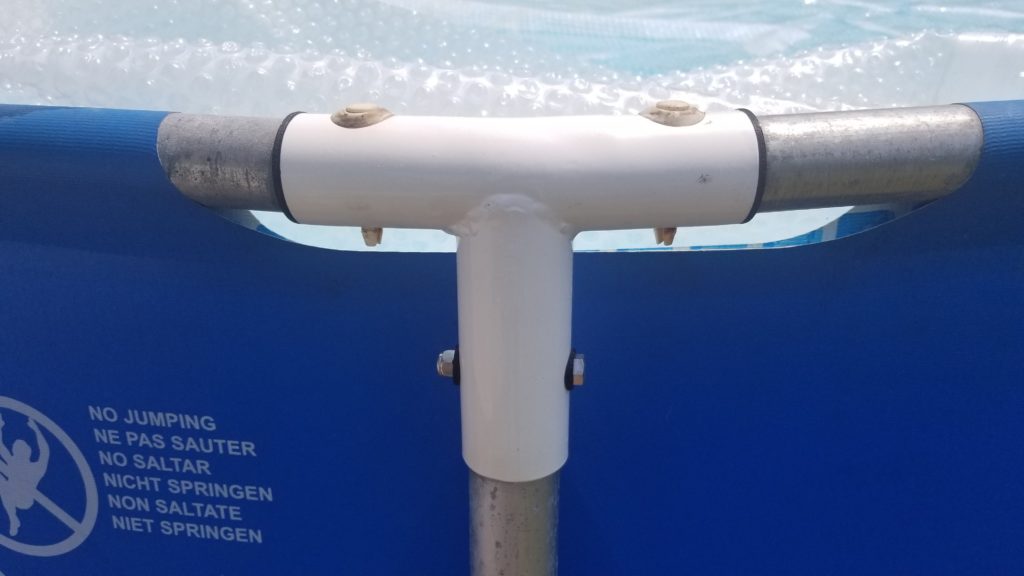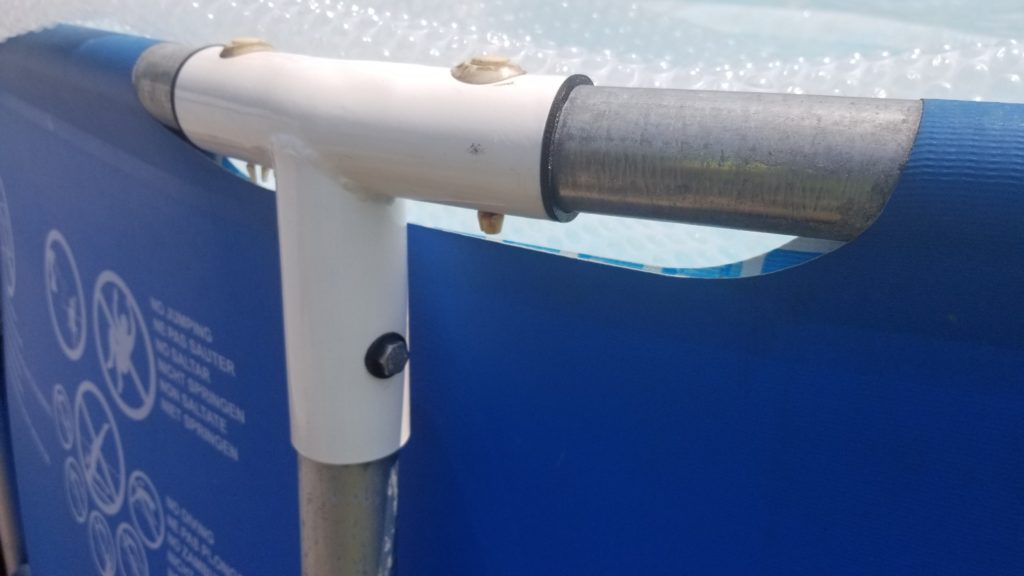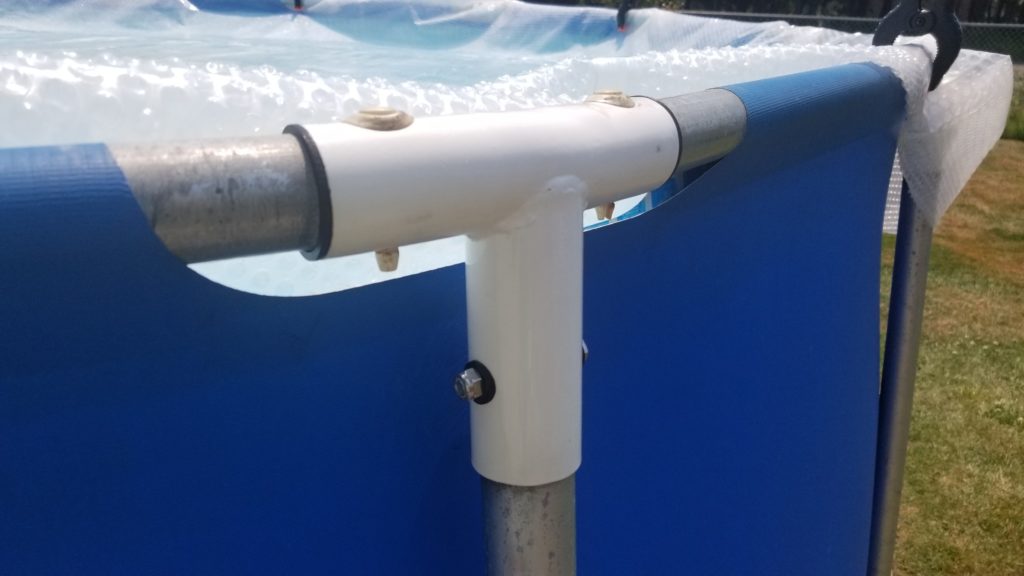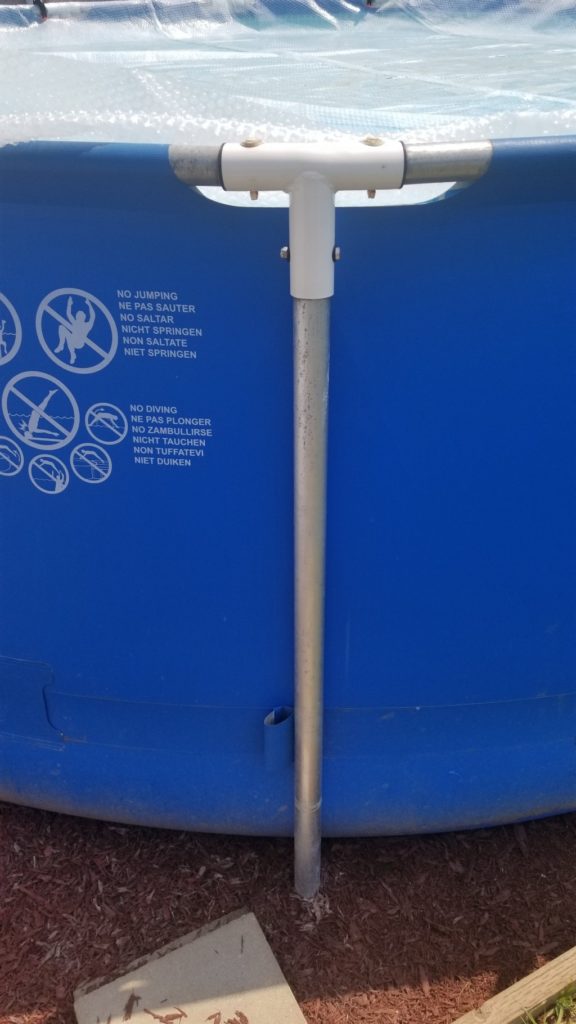 keywords: intex, horizontal poles, 15′ intex pool, rusty poles, rusted, intex pool repair, intex rusty poles, fix intex pool
If this helped you in any way I would be super appreciative of any donation you can give by clicking the button below: